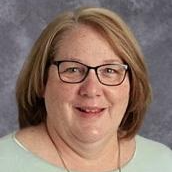 Bobbie Prouse
Data Systems Coordinator
Executive Assistant to the Superintendent
717-692-2108 ext 3170
District Job Opportunity Information
Please contact Bobbie Prouse with any application, clearance, or general job opportunity questions.
NON DISCRIMINATION POLICY
Millersburg Area School District, an equal opportunity employer, will not discriminate in employment, educational programs, or activities, based on race, color, religion, national origin, gender, age, ancestry, physical handicap, or union membership. This policy of non discrimination extends to all legally protected classifications. Publication of this policy in this document is in accordance with state and federal laws, including Title IX of the Educational Amendments of 1972 and Sections 503 and 504 of the Rehabilitation Act of 1973. Inquiries or complaints should be directed to the Superintendent of Millersburg Area School District, 799 Center St, Millersburg, Pennsylvania 17061, (717) 692-2108.