March 23, 2023 - Our phones are currently down in the entire school district. We are unable to send or receive calls. The CAIU is working on the problem and we hope to have phone service restored as soon as possible. Thank you for your patience
Col Jim Astor, USAF, presented the Department of Defense, Employer Support of the Guard and Reserve, Patriot Award to Dr. Dan Potutschnig, Dave Shover, Amber Owen, and Mark Hamilton at last night's board meeting. These four individuals were nominated by Master Sergeant Dawn Hoffman, 553rd Air National Guard Band of the Northeast and our wonderful art teacher. What an incredible honor!


PTSO meeting tonight at 6:00 pm in Room A-130. Please attend if you can help with planning our Post Prom Party!

29 high school students from the Conservation Club, along with four faculty advisors, spent the in-service day this past Friday stocking the Wiconisco Creek. Two fish trucks, three canoes, four float boxes, and 224 buckets of fish later, the creek is loaded with trout for opening day!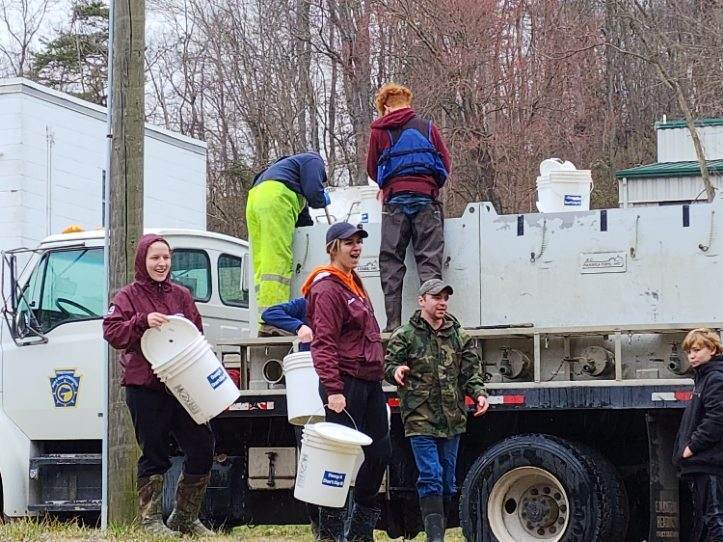 Congratulations to our girls basketball team for defeating Tri-Valley on Friday, March 10 in the first round state playoff game. Our girls now face Homer Center on Tuesday, March 14 at Bald Eagle High School. Go Girls!!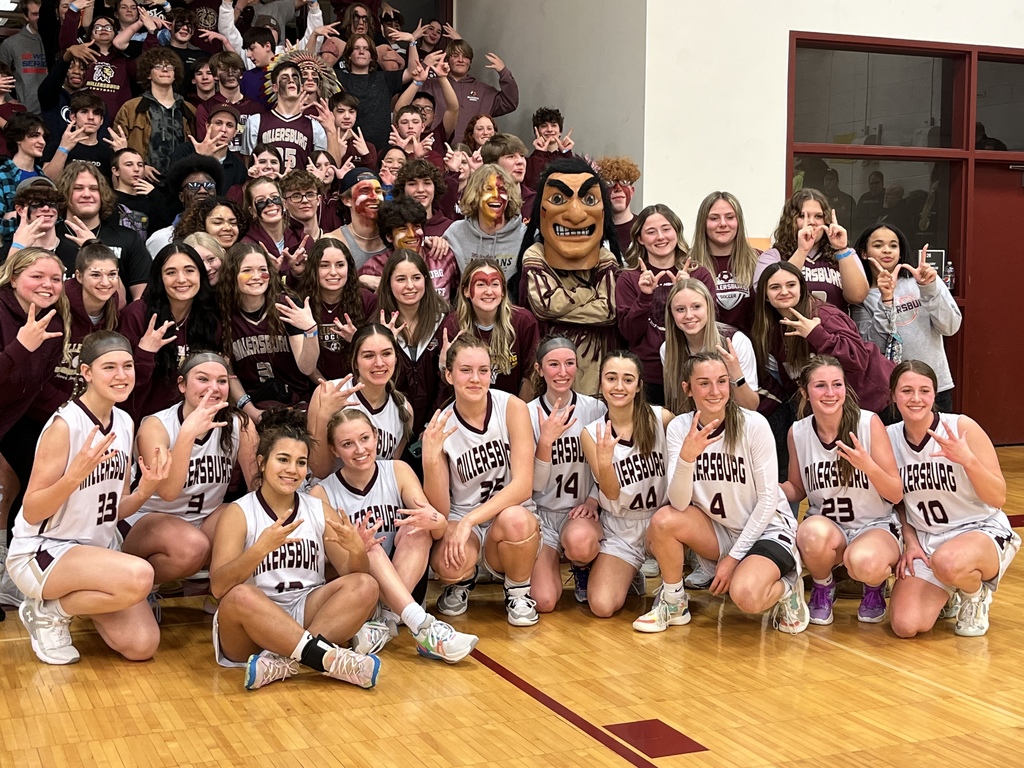 The Middle and High School students were extremely fortunate to welcome Carlos Ojeda, Jr., motivational speaker, to our campus today. Carlos is a nationally recognized speaker. He gave a very inspirational speech to our students. We want to thank our Student Council for sponsoring today's assembly!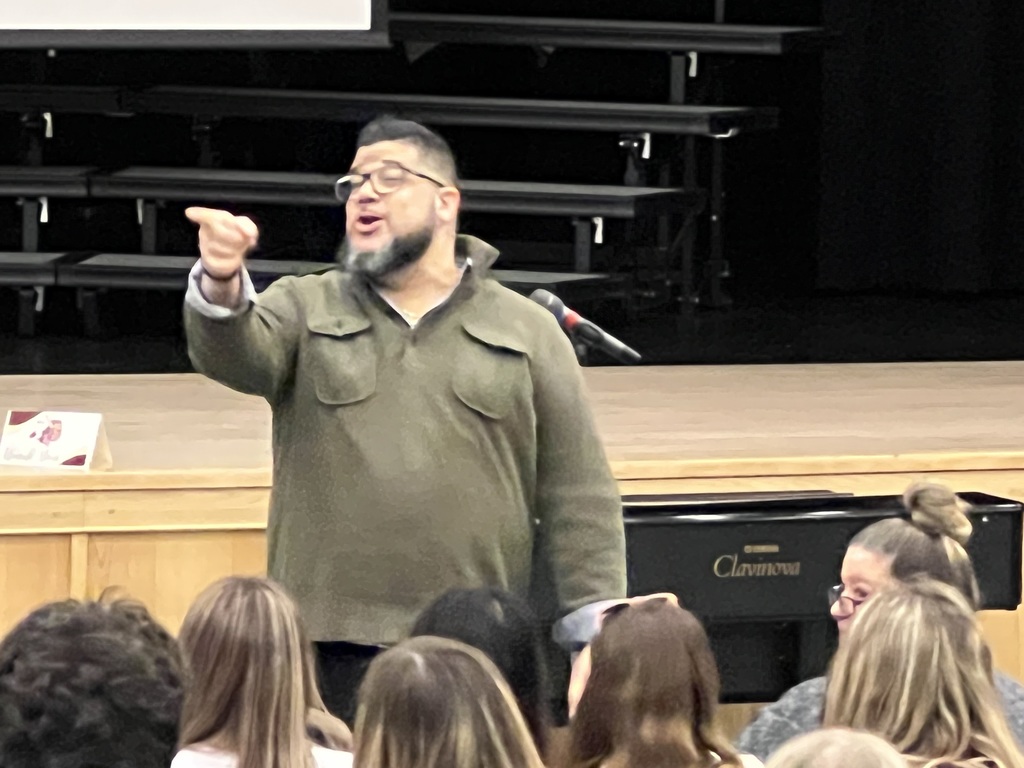 Congratulations to the Millersburg Lady Indians for winning the PIAA District 3 Championship on Tuesday, February 28, 2023!